INTRODUCTION
Conflict, jealousy, anger, and even hatred comes as a result, because of our inability to rule over sin.
I pray for those in broken relationships that the relationship be repaired.
Two brothers. Raised by the same parents. All that they have is each other. Obviously, they did things together – or else Abel would never have gone into the field with Cain.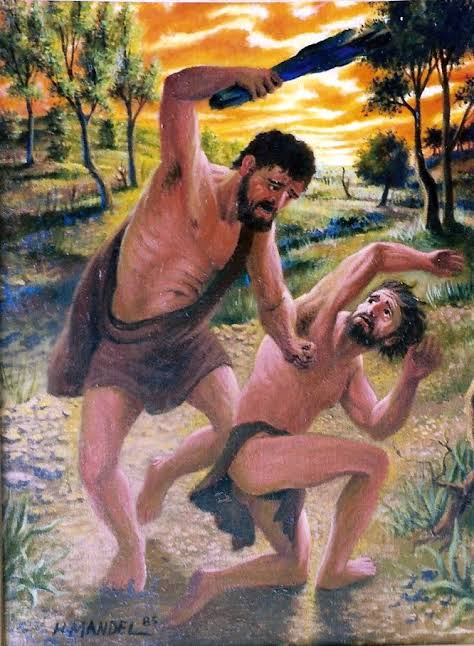 IMAGE SOURCE
Yet, Cain was angry and his face was downcast so he killed his brother Abel. Because the Lord looked with favor on Abel and his offering but He did not look with favor on Cain and his offering (Genesis 4:5).
Genesis is full of disjointed families. Noah pronounced a curse upon Ham's son Canaan (Genesis 9:25); he cursed his own grandson. Abram and his nephew, Lot, were forced to separate because of conflict (Genesis 13). Sarai and Hagar might have been friends at one time; but by the time Hagar became pregnant they were enemies (Genesis 16).
Lot's daughters tricked their father into an incestuous relationship (Genesis 19). Jacob and Esau competed against each other in the womb already and later for their parents' affections (Genesis 25); Jacob stole from Esau and tricked Isaac and ended up fleeing for his life (Genesis 25-27; Genesis 32).
The sad story of Joseph, his dreams and his coat, his brothers' jealousy and hatred, his bondage in Egypt (Genesis 37)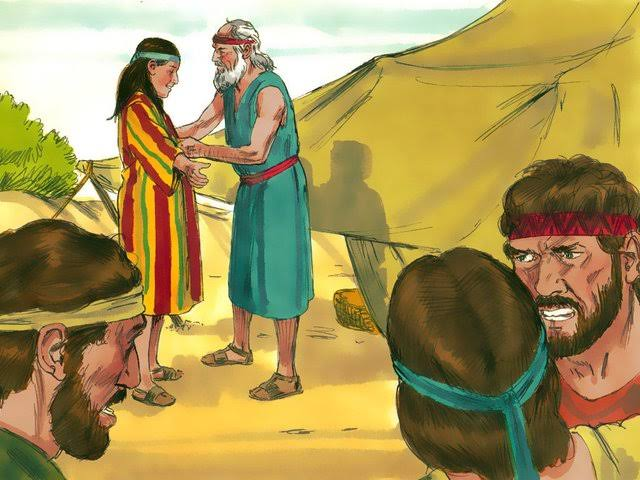 IMAGE SOURCE
Don't we see the same thing today? Don't we see this again and again? Conflict in marriages. Conflict among brothers and sisters. Conflict between parents and children and grandchildren.
Conflict between employers and employees. Conflict between interest groups. Conflict between extremists on the left and extremists on the right. Conflict between political groups and among nations. Conflict even in the church. Conflict that results in hurt, pain, and broken relationships.
A woman has not seen her grownup children in over many years even though they live in the same area. What about a man who had not seen his son in over 15 years – unfortunately they will never see each other because the father died of a heart attack a year ago.
This is things don't just happen over night but a build up from something we've allowed to settle in our minds.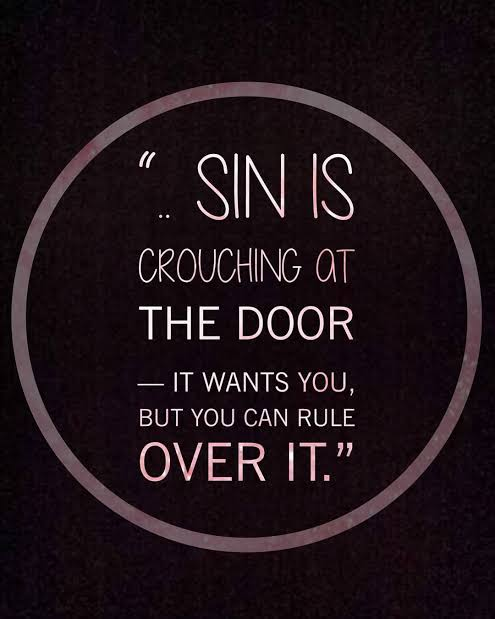 IMAGE SOURCE
God says to Cain, "If you do what is right, will you not be accepted? But if you do not do what is right, sin is crouching at your door; it desires to have you, but you must rule over it." (Genesis 4:7).
We got to this point by falling into sin. It was Adam who chose to let the beast in by disobeying God. And now the beast called sin is inside of all of us.
It is inside everyone who has ever been born except for the Lord Jesus Christ. We all are sinners. We all are born with the beast called sin inside of us. "If we claim to be without sin, we deceive ourselves and the truth is not in us." 1 John 1:8
"Sin is crouching at your door" It doesn't whisper in our ear, instead, it hammers in our heart, and churns in our gut. It has one purpose and one goal: do evil, do damage and inflict pain and cause hurt.
That's why we are advised not to allow it have us "but you must rule over it." God is saying be in charge, exercise authority over, have dominion.
How do we rule over sin?
"Be alert and of sober mind. Your enemy the devil prowls around like a roaring lion looking for someone to devour." 1 Peter 5:8 We need to be discerning.
We need to rely on God's strength rather than ours. Our strength is like grass and like the flower of the field – here today and gone tomorrow (Psalm 103:14-16). However, "I can do everything through him who gives me strength" (Philippians 4:13).
Trust God always to provide a way of escape. "No temptation has overtaken you except what is common to mankind. And God is faithful; he will not let you be tempted beyond what you can bear. But when you are tempted, he will also provide a way out so that you can endure it." (1 Corinthians 10:13)
We need to pray without ceasing. "And lead us not into temptation, but deliver us from evil: For thine is the kingdom, and the power, and the glory, for ever. Amen." (Matthew 6:13)
When we fall into sin, God does not want us to pretend we have done nothing wrong. God does not want us to lie about the situation. God wants us to make the confession that Cain failed to make.
God confronts Cain, "Where is your brother Abel?" Cain responds with a lie: "I don't know. Am I my brother's keeper?" (Genesis 4:9).
When king David was confronted he said to Nathan, "I have sinned against the LORD." Nathan replied, "The LORD has taken away your sin. You are not going to die. (2 Samuel 12)
Have mercy and forgive us all our sins. In Jesus's Name. Amen!
Lord, help us and empower us to resist and rule over. In Jesus's Name. Amen!