This is method or practice of releasing spermatozoa from a male's sexual organ without coition.
IS MASTURBATION HEALTHY?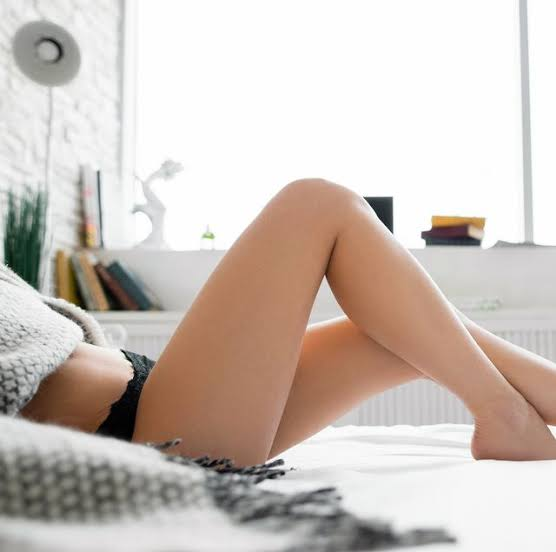 IMAGE SOURCE
Another issue here with so many Christians is the challenge of masturbation. This is an unhealthy practice, because it takes the sperm over 15 minutes to evacuate the sperm duct during ejaculation at sexual intercourse. If the sperm did not evacuate from the duct, it cuts and remained in that duct for a long time, resulting damage to the prostate gland. therefore, during masturbation in man, the sperm is easy to come out but would not be allowed to evacuate, sometimes you only allowed the sperm to last only for 5 or 10 minutes because the penis is not in any female pot.
IS MASTURBATION A SIN?
Countless number of people have asked, and continue to ask the same question, "it masturbation is a sin". There is an old story, "98% of people masturbate–and the other 2% are lying." While 98% is an overstated figure, in recent nameless reviews, over 70% of men and over 40% of women admitted to having masturbated at some point in their lives. With these conditions in mind, it continues to shock me to hear from so many people who think they are the only ones under pressure with masturbation.
The Bible does not directly mentions masturbation or indicates that it is a sin. The one passage many people point to is Genesis 38:9-10, which mentions Onan "spilling his seed."
In some languages, the word for masturbation is a variation of the name "Onan," such as "onanie" in German. However, in the text, Onan is spilling his seed because he does not want to produce an heir on behalf of his deceased brother. Onan's act was a sin because of his motives, not because of the act itself.
The passage describes actual sexual contact, sexual intercourse, real coition, not masturbation. Second passage people sometimes point to is Matthew 5:27-30, which speaks of lusting after a woman and then states, "If your right hand causes you to sin, cut it off and throw it away." If you look at the meaning of masturbation in line with what Jesus was talking about, I strongly doubt masturbation is the issue.
Another thing that amazes me about the questions related to masturbation is how people worry that it is such a terrible sin that God will never forgive. We literally receive questions; the fact that a person could think that masturbation is an inferior sin than scrutinizing a hard-core pornography offends me. In a state of affairs like that, masturbation is merely the outcome of intense overstimulation of the sex force. The hub sin that needs to be dealt with in that condition is porn film.
Many people continuous to Ask the Question "Is masturbation a sin?"
Yes, in the enormous mass of instances, I consider masturbation as an immoral performance. More precisely, it is a result of the sin of lust. Masturbation most frequently takes place when a person is thinking sexually about someone who is not his/her spouse. The "desire of the flesh" (1 John 2:16) is the sin. Masturbation is merely the outcome of the sin. The nearby equivalent I can think of is an act of aggression that results from someone who allows annoyance, rage to irritate and build.
But the act of violence would not have happened were it not for the sinful anger.
Is there ever a time when masturbation is not a sin?
There is no definitive answer to this. What about a husband/wife who is separated from his/her spouse for a long period of time? What if a man has to masturbate for an infertility test or artificial insemination fertilization procedure? Is masturbation still a sin if it is done entirely without any lustful desires? Use your discretion, "it is between you and God (and if married, mind your spouse)." Judah's son Er was killed.
"WHAT IS THE SIN OF ONANISM?"
Onanism is an English word which traces its root in the Bible. Onanism, also called coitus interruptus, in family planning. It is the "interrupting" of sexual intercourse, exclusively, the purposeful pulling out of the penis from the vagina before ejaculation occurs. Onanism is the same with the "withdrawal method" of birth control; however, within Judaism, onanism has a broad meaning, surrounding withdrawal (coitus interruptus), masturbation, and any other "unacceptable discharge of sperm."
The ancient Near East, the continuous transitory of land and property from father to son was very significant. It was so imperative that the Mosaic Law delineated the necessities for levirate marriage: if a married man died childless, his brother (or another family member) was obliged to marry the widow and sire a son who could inherit the dead man's property and carry on the man's name (Deuteronomy 25:5–10). The practice of levirate marriage was implicit and conventional by the Israelites far earlier than the giving of the Law, and we have an example of it in Genesis 38; that's where we find the story of Onan which formed the concept of onanism.
God killed Judah's son, Er by name for his evil lifestyle. Since Er had not fathered a son, Er's wife, Tamar, followed the tradition of levirate marriage and married his next-oldest brother, Onan. Onan was willing to have sex with Tamar, but he wasn't willing to have a baby with her. This is a son who would not legally be his and who would take away his chance of inheriting his dead brother's property. So, in the midst of sexual affairs with Tamar, Onan removed, take out his penis and "dropped his semen on the ground" (Genesis 38:9).
In this way Onan ensured he would not provide a baby, a son to Tamar, even though it was his "duty" to do so (verse 8). Genesis 38:10 says, "What he did was wicked in the LORD's sight; so the LORD put him to death also."
The word onanism is, therefore, an eponym, since it is derived from the personal name of an individual. Onan's action of "spilling his seed" rather than impregnating his wife is now called "onanism."
Historically, there is a great confusion about Onan's sin. Contrary to what some teach, his sin was not masturbation. Nor is Genesis 38 teaching that the withdrawal method of birth control is sinful. No, the sin of Onan was his greediness, selfish refusal to sire a son on behalf of his brother. Onan was of the tribe of Judah, the royal tribe and the tribe of the Messiah. In fact, Tamar, the victim, is listed in the genealogy of Christ (Matthew 1:3). God had a vested interest in Tamar's children and Judah's grandchildren.
Is onanism a sin?
The true crime of Onan was refusing to sire a son on his brother's behalf, which doesn't really apply to modern culture, anyway. The debate over masturbation has been thoroughly discussed elsewhere. Onanism for the purposes of birth control is fine biblically but not very effective physically—effectiveness rates vary from 96 to 73 percent. Therefore, we should not condemn ourselves. The question of onanism's morality does not really apply to us today.