WATCH OUT FOR THE SERPENT IN YOUR FAMILY (Genesis 3:1-7)
KEY VERSE:
"And the serpent said unto the
woman, Ye shall not surely die" (Gen. 3:4).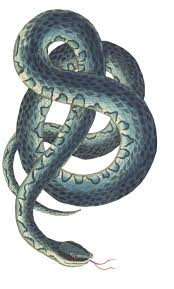 IMAGE SOURCE
MESSAGE:
The Bible describes Satan as, "That Old Serpent and Deceiver" (Rev. 12:9).
Jesus described him in John 10:9, as a thief whose assignment is to steal, to kill and to destroy.
The first marriage in Eden suffered a setback because of the antics of this same "Old Serpent", Satan.

Today many marriages are in shambles because of the activities of the old serpent. He comes to couples with questions like: did your husband say he is traveling abroad for studies? Are you sure he is not going to marry another woman there? Did you hear your wife saying that she will be traveling with her boss on an official assignment? Are you sure there is nothing going on between them?


I know of a man that ended his marriage because a neighbor, (a woman), told him that his wife has been cheating on him.


The man without verification of the authenticity of the allegation sent his wife away. The Devil comes with all kinds of lies, "Ye shall not surely die" with the intention to destroy our homes. He comes with questions that raise doubts capable of destroying trust. He raises questions like, "did you observe lately how your husband speaks to you, are you sure he still loves you?"


Child of God, the Bible enjoins believers to watch and pray. Couples must watch and pray against the antics of this old serpent. I pray for you reading this devotional, Satan cannot destroy your home in Jesus' mighty name – Amen.