TOPIC: WHEN THE SPIRIT LEADS!
WHEN THE SPIRIT LEADS!
We are all led by a spirit at all times. Spirit of love, spirit of greed, a selfish spirit, a spirit of pride and many other things.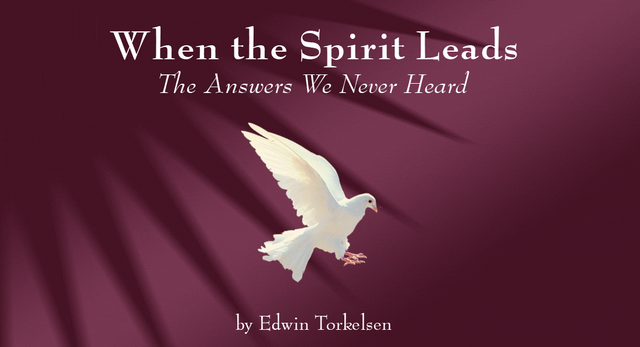 IMAGE SOURCE
But Romans 8:14 says "For all who are being led by the Spirit of God, these are sons of God."
It is important to trust God's leadings as we know he will not lead us astray
Acts 11:12 says "The Spirit told me to have no hesitation about going with them. These six brothers also went with me, and we entered the man's house."
Even though we are led by the Spirit, not every time we know what to expect. Acts 20:22 "And now, behold, bound by the Spirit, I am on my way to Jerusalem, not knowing what will happen to me there"
Whether you turn to the right or to the left, your ears will hear a voice behind you, saying, "This is the way; walk in it." Isaiah 30:21
And sometimes we find ourselves led by the Spirit of God in dry situations, like dry business, like a 20 years marriage that has no fruit of the womb.
Ezekiel 37 The hand of the Lord was upon me, and He brought me out by the Spirit of the Lord and set me down in the middle of the valley; and it was full of bones. 2… bones that were very dry. 3 He asked me, "Son of man, can these bones live?" I said, "Sovereign Lord, you alone know."
In that dryness God expects us to trust and do exactly as instructed.
Then he said to me, "Prophesy to these bones and say to them, 'Dry bones, hear the word of the Lord! 5 This is what the Sovereign Lord says to these bones: I will make breath enter you, and you will come to life. 6 I will attach tendons to you and make flesh come upon you and cover you with skin; I will put breath in you, and you will come to life. Then you will know that I am the Lord.'"
7 So I prophesied as I was commanded.
And sometimes we are led in a more likeable situations that might seem to even help us get our tasks done easily, quickly and less worries but it's just a test of character.
Matthew 4 says "Then Jesus was led up by the Spirit into the wilderness to be tempted by the devil." Jesus did not go looking for help but was led by the Spirit.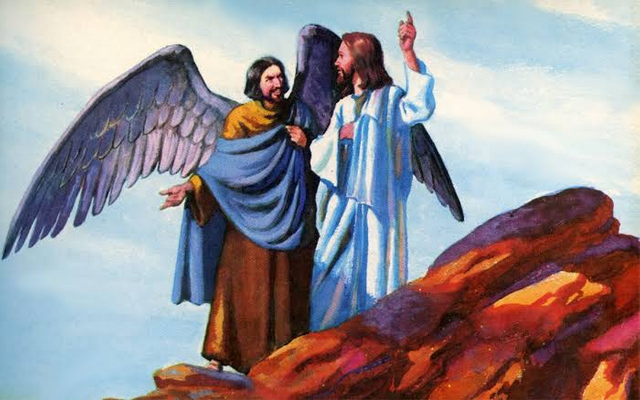 IMAGE SOURCE
In the following verses, 8 Again, the devil took him to a very high mountain and showed him all the kingdoms of the world and their splendor. 9 "All this I will give you," he said, "if you will bow down and worship me."
Because you are led there by the Spirit of God doesn't change the principal thing. 10 Jesus said to him, "Away from me, Satan! For it is written: 'Worship the Lord your God, and serve him only.'
He tells us in Proverbs 3:5-7 to: Trust in the Lord with all your heart, And lean not on your own understanding; In all your ways acknowledge Him, And He shall direct your paths. Do not be wise in your own eyes; Fear the Lord and depart from evil.
In all of this, it is the will of God that counts. "Teach me to do Your will, for You are my God; Let Your good Spirit lead me on level ground." Psalm 143:10 Amen.