TOPIC: WE ARE IN A WAR WITH SATAN
"For we are not wrestling with flesh and blood (contending only with physical opponents), but against the despotisms, against the powers, against (the master spirits who are) the world rulers of this present darkness, against the spiritual forces of wickedness in the heavenly (supernatural) sphere" (Ephesians 6:12).
From the above we see that we are in a war. A careful study of this verse informs us that our warfare is not with other human beings but with the devil and his demons. Our enemy, Satan, attempts to defeat us with strategy and deceit, through well-laid plans and deliberate deception.
The devil is a liar. Jesus called him the father of lies and of all that is false (John 8:44). He lies to you and me. He tells us things about ourselves, about other people, and about circumstances that are just not true. He does not, however, tell us the entire lie all at one time.
He begins by bombarding our mind with a cleverly devised pattern of little nagging thoughts, suspicions, doubts, fears, wonderings, reasonings, and theories. He moves slowly and cautiously (after all, well-laid plans take time). Remember, he has a strategy for his warfare. He has studied us for a long time.
He knows what we like and what we don't like. He knows our insecurities, our weaknesses, and our fears. He knows what bothers us most. He is willing to invest any amount of time it takes to defeat us. One of the devil's strong points is patience.
TEARING DOWN STRONGHOLDS
For the weapons of our warfare are not physical (weapons of flesh and blood), but they are mighty before God for the overthrow and destruction of strongholds.
(In as much as we) refute arguments and theories and reasonings and every proud and lofty thing that sets itself up against the (true) knowledge of God; and we lead every thought and purpose away captive into the obedience of Christ (the Messiah, the Anointed One) 2 Corinthians 10:4-5.
In this passage, the apostle Paul tells us that we have the weapons we need to overcome Satan's strongholds. We will learn more about these weapons later, right now, please notice that once again we see that we are engaged in warfare – spiritual warfare. Verse 5 shows us clearly the location of the battlefield on which this warfare is waged.
The Amplified Bible translation of this verse says that we are to take these weapons and refute arguments. The devil argues with us; he offers us theories and reasonings. All of this activity goes on in the mind.
THE WEAPONS OF OUR WARFARE
Here Jesus tells us how we are to win the victory over the lies of Satan. We must get the knowledge of God's truth in us, renew our minds with His Word, then use the weapons of 2 Corinthians 10:4-5 to tear down strongholds and every high and lofty thing that exalts itself against the knowledge of God.
These "weapons" are the Word received through preaching, teaching, books, tapes, seminars, and private Bible study. But we must "abide" (continue) in the Word until it becomes revelation given by inspiration of the Holy Spirit. Continuing is important. In Mark 4:24 Jesus says, The measure (of thought and study) you give (to the truth you hear) will be the measure (of virtue and knowledge) that comes back to you. I repeat, we must continue using the weapon of the Word.
Two other spiritual weapons available to us are praise and prayer. Praise defeats the devil quicker than any other battle plan, but it must be genuine heart praise, not just lip service or a method being tried to see if it works. Also, praise and prayer both involve the Word. We praise God according to His Word and His goodness.
Prayer is relationship with the Godhead. It is coming and asking for help or talking to God about something that bothers us.
If you want to have an effective prayer life, develop a good personal relationship with the Father. Know that He loves you, that He is full of mercy, that He will help you. Get to know Jesus. He is your Friend. He died for you. Get to know the Holy Spirit. He is with you all the time as your Helper. Let Him help you.
Learn to fill your prayers with the Word of God. God's Word and our need are the basis on which we come to Him.
So, our weapon is the Word used in various ways. As Paul tells us in 2 Corinthians, our weapons are not carnal (fleshly); they are spiritual. We need spiritual weapons because we are fighting master spirits, yes, even the devil himself. Even Jesus used the weapon of the Word in the wilderness to defeat the devil, (Luke 4:1-13). Each time the devil lied to Him, Jesus responded with, "It is written," and quoted him the Word.
So should we do at all times.
JOYCE MEYER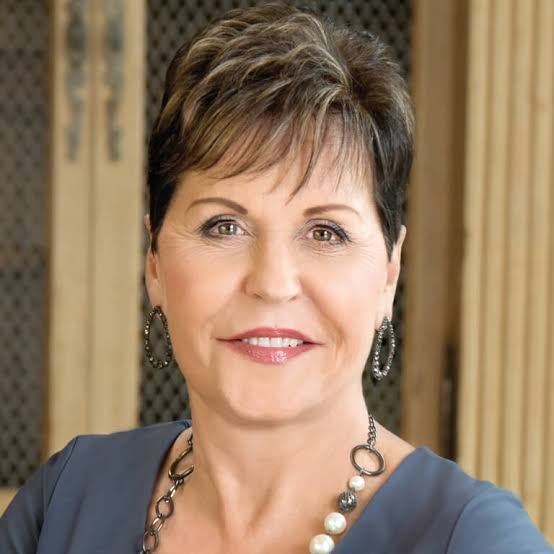 IMAGE SOURCE