Topic: THE NECESSARY THINGS TO CONSIDER IN CHOICE MAKING IN SELECTION FOR MARRIAGE
INTRODUCTION
We will look at the necessary things to consider in our choice making of who will be your spouse.
1. PRAYER AS AN ABSOLUTE NECESSITY: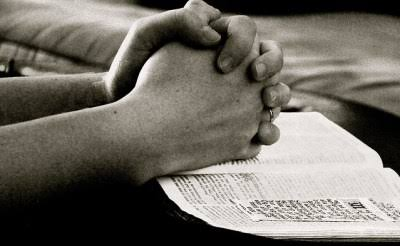 IMAGE SOURCE
Choice-making for marriage partner considers prayer as an absolute necessity of life, other things can be considered outside prayer. Any choice for marriage partner made outside prayer is sure of failure.
Any mistake made in the selection ruins the marriage. The couple will start here to taste the bitterness of "hellfire". Likewise, if the art of "choice -making is rightly guided according to God's will: The couple will start here to taste the joy of God's kingdom. Any God's centered – family is "a small heaven on earth". For you to make a good marriage here on earth: You need to start from "making a right choice". Allow God to do His own part in the choice.
Every good wife comes from God. (Prov. 19:14). God says, "I will make him a helper (helpmate) suitable for him. (Gen. 2:19). That suggests that God knows everybody. He knows what fits me and what fit every individual. The portion also suggests that God cannot make that silly mistake of taking what fits me to you. God is omniscient. He is free from mistakes. Whatever He says is good, is good. That which He says fits me fits me. The problem we create for ourselves is that we want to help God in the choice making. What God wants you to do is recorded in Psalms 37:4-8.
Views of some cultures concerning "choice makes in right partner in marriage", dangles on the following questions:
Who is responsible in this choice making?
How will this choice making be followed?
Has culture any role to play in choice making?
These and more questions will be treated in this chapter. The chapter will supply a guideline to every unmarried youth.
"Delight yourself also in the LORD, and He shall give you the desires of your heart. Commit your way to the LORD, Trust also in Him, and He shall bring it to pass. He shall bring forth your righteousness as the light, And your justice as the noonday. Rest in the LORD, and wait patiently for Him; do not fret because of him who prospers in his way, Because of the man who brings wicked schemes to pass. Cease from anger, and forsake wrath; Do not fret — it only causes harm" (Ps 37:4-8).
The above passage is built on the following five pillars:
Delight yourself in the LORD v.4.
Commit your ways (i.e. everything) to the LORD v.5.
Trust in Him (i.e. the LORD) vv. 3 – 5.
Rest in the LORD v. 7.
Wait patiently for Him (i.e. the LORD) v.7.
Do not fret v.8
Delight Yourself Unto The Lord:
That means" "engage fully into God's will." Love God with all your heart and with the totality of yourself. Let God's presence be your joy. Delight in God's word Meditate on it daily (Joshua 1; 8; Psa. 1:1-3). It is when you delight yourself unto the Lord. He will make you prosperous. You will be like the tree planted by the riverside.
Commit Your Ways (i.e. everything) to the Lord:
That calls for total surrender of your way (i.e. everything, every plan, and every arrangement) to the Lord. That includes the choice making in marriage. When God finds out that everything and every hope is on Him:
He will never lead you to any mistake. Anything committed to God should be left on God's own will and decision.
Trust in Him (i.e. the Lord):
When you delight in the Lord, commit every plan to Him and allow Him to perform, trust Him for proper actions: you will surely succeed. Sometimes, we do not trust God. We commit our plans to Him in prayer, yet we go back and pick them up. Perhaps, we think that God is not competent enough to handle our problem. Our distrust shows that we do not even accept that fact that God exists. The Bible says, "Anyone who comes to Him (God) must believe that. He exists and that he rewards those who earnestly seek Him." (Heb. 11:6). To trust God fully needs a great measure of faith for "without faith it is impossible to please God'1. But what is Faith"? , Hebrews 11:1 answers, "Faith is the substance of things hope for, the evidence of things not seen".
The acrostic definition of FAITH
F = FORSAKE
A = ALL
I = I
T = TRUST
H = HIM
The journey of marriage is a divine response by mankind along the high ways of faith.
Rest in the Lord:
Be still before the Lord
Relax with the assurance that God cannot make any mistake
Relax, God is in control, He will give you the best for your life
God loves you; He has good plans for your prosperity
Relax; God is interested in your enjoyment
Relax God cannot lead you astray. He cares for you
Wait Patiently for Him (i.e. The Lord):
This suggests that it might not be instantaneous. This calls for "time". Give God time to do what He wants. Do not be in haste. His time-piece is not the same with ours. Our time-piece is twenty-four hours per day, but that is not the same with His. Beloved, be not ignorant of this one thing that one day is with the Lord as a thousand years and a thousand years as one day" (II Peter 3:8). The only thing we need doing is to wait patiently unto Him. Therefore, my beloved young single waits patiently unto the Lord since you have committed everything to Him. Allow God to lead the way or else, you meet your failure.
Now let us see how Eleazer, Abraham's senior servant, cooperated with God. That was when he faced the dilemma of choice – making for Isaac, the son of his master, Abraham. The Bible records what he did, how he did it, and his success in Genesis 24:12-18.
"O Jehovah, the God of my master," he prayed, "show kindness to my master Abraham and help me to accomplish the purpose of my journey. See, here I am, standing beside this spring, and the girl of the village is coming out to draw water. This is my request: when I ask one of them for a drink and 'she says, "Yes certainly and I will water your camels too, let her be the one you have appointed as Isaac's wife. That is how I will know".
As he was still speaking to the Lord about this a beautiful young girl named Rebecca arrived with a water jug on her shoulder and filled it at the spring. (Her father was Bethuel, the son of Nahor and his wife Milcah).
Running over to her, the servant asked her for a drink "Certainly sir", she said, and quickly lowered the jug for him to drink.
The passage we read suggests that Eleazer knew that he cannot chose rightly for Isaac if he is to make the choice. He decided to shift the art of choice – making back to God who knows what and who suits every individual, including Isaac. Of course, God faithfully helped him. God made him successful.
The Bible records that Eleazer set fleece in order to ascertain God's approval in his choice making. Here is his fleece; (Gen. 24:14). "I Will say to a girl, please let me drink water from your jug. If she gladly says yes- it is God's will".
FLEECE
"Fleecing is biblical" but it can easily deceive one. Fleece works fast if it is motivated by the Holy Spirit. Fleecing, no matter how biblical it is, can attract Satan's nose poking on your proposal. If Satan, your greatest enemy hears your fleece, he can immediately form pictures according to your fleece to deceive you. Then you will take the wrong person to alter. If you make such a mistake; the marriage is already ruined, though it has just started. The couple is already in a small hell-fire.
DREAM OR VISION:
Dreams and visions are also biblical in choice making. Yet many have been deceived because of dreams and the so called vision.
I do not believe in dreams and visions as it pertains to choice- making in marriage. Some of the dreams and vision we claim come as a result of the following:
Sickness:
Such as malaria or hepatitis can be a source of some unusual pictures formed while you were sleeping in the name of dream or vision.
Over feedings:
Sometimes when one over feeds, he will become extremely weak he can dose off. He might dream or even claim to have seen a vision.
Excessive Thoughts:
Perhaps, you have engaged your thought to a particular issue or person: You can doze off in your frustration, you dream or claimed vision of one person or the other.
Since you have fixed your mind and thought on her beauty or his handsomeness, (i.e. your admiration on certain qualities of him or her): Such pre-thought can influence your dreams or visions. Sometime, visions or dream come from God directly about a life partner.
Satan:
The enemy, Satan, can form or paint pictures in other to deceive you and ruin your life and marriage. Your vision can be a hallucination, set by Satan. That can be the picture you admire. You will come up with a special revelation of that person as your life partner. Such and other factors can cause dream and visions.
1. BEAUTY OR HANDSOMENESS (PROV. 31:30: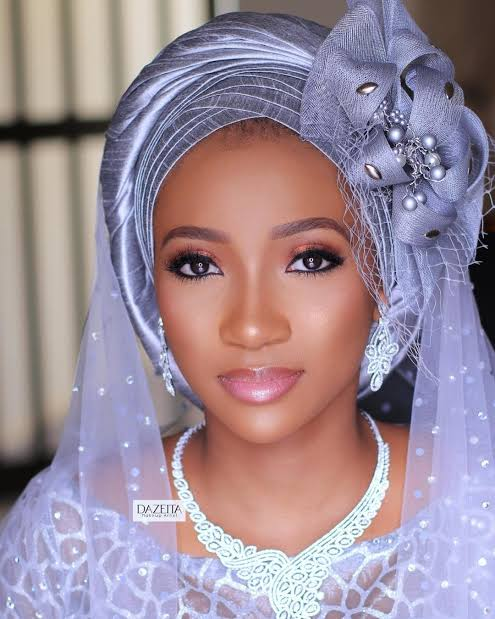 IMAGE SOURCE
This also deceives because it can fade either through sickness or accident.
For instance, there was a girl whose beauty was charming to everyone. Her beauty charms both males and females who see her. In addition to her beauty was her voice. Her height was admirable. Her steps were American style. In fact, one day, she was inflicted with what resembled pimples on her pointed and charming nose. As that infection was developing, she tried to remove it. Her face was swollen after a day. Her beauty faded off in a short space of time.
Another story has it that a young handsome man whose wedding was almost at hand, had an accident which claimed one of his legs. Physical beauty or handsomeness fade, but inner beauty lasts till death parts the couple. There is no need to set our priority on beauty or handsomeness.
2. GIVING GOD CERTAIN CONDITIONS:
To give God some conditions while praying for a choice partner is not good.
THE AUTHORS EXPERIENCE:
The author in his time presented the following qualities:
A tall fair from my his village
She must be highly educated
She must be fair in complexion
She must be sociable
She must be born again, etc.
Yet, he wanted the will of God. He wanted God to select for him, he feared making mistakes. He prayed like that for many years without an answer until God corrected him. When he was corrected, he changed his prayer, prayed thus:
"Oh Mighty and Everlasting Father, the Creator of the universe: You know what is suitable for me, (he have dropped the conditions he set). He said, "Please Sir, I want you to select for me", because he feared to make mistakes. "Even if the girl is not to my reach, please import her from any village clan and race. I want you to bring her to me at the ending of the year in Jesus' dear name – Amen".
He made that prayer in April 1987. The answer came on December 28ll 1987 just as a "Christmas gift" to him. She was imported in the sense that she was not within his reach before. God just brought her to him. God still answers prayer like that even today.
The author discovered after that experience, that it is bad and sinful to set conditions on how we want God to answer our prayers mostly when it has to do with choice- making in marriage. Better allow God to do the selection. He will never make any mistake. He cannot give you another person's mate. He must give you what is suitable for you.
DIVINE PROVISION:
It is better for the Holy Spirit to direct you to the right person. When the Holy Spirit takes control, you will be free from mistake. Such is called divine provision. There was a blind Christian brother who was very zealous for Christ, willing to do God's will at all cost. He reverences God with his whole life not minding his impairment. He sincerely asked God to give him his own wife. The Bible says that "those who reverence God will God honor." So God answered this blind man's prayer and gave him the name and other particulars of the girl who will be his wife.
God in the other hand, being a good God, caused the girl to have a nightmare in which she went to the altar with an unknown blind man. Of course, when she woke up; she pleaded the blood of Jesus Christ so many times.
The blind brother took her identity and particulars to that local church, as he was directed. He presented himself to the pastor in charge intimated him with his mission. When the church was fully on, the blind brother was introduced as one begging for alms, which will stay at the premise's entrance after service.
The blind brother reported that after that announcement, he whispered prayerfully to God and gave Him a fleece in order to identify the girl. "God as I sit at the door-post, I want the girl to drop on my palm, her handkerchief while others will drop money- I will call her the name which you gave to me. Can you guess what happened after that service? Of course, the entire membership of that local assembly cued in a single file
Sympathetically, they were dropping reasonable amount of money to the brother's palms. The very girl came last and dropped her used handkerchief on the blind man's hand. The brother felt it and called the name given to him. The girl surprisingly answered and came closer to him asking how he knew her name.
The blind man demanded to be taken inside the church hall where he can sit down and answer her question. When she took him inside and sat down closer to him. He held her hand and unfolds himself and his parcel. Right there, tears came down because she immediately remembered her dream. After that bitter cry, she took him to her parents. She convinced her parents on why she must marry that blind man. The blind brother later succeeded. They are happily married with children. The blind brother miraculously received his sight in a crusade held at Aba Sports Stadium after many years of marriage:
This is a "divine provision." Your case might not be the same with that blind brother. God deals with every individual in a special way as determined by Him. You only need to depend on God to direct you.