TOPIC: IMPROVING INTERGENERATIONAL RELATIONSHIP (Luke 2:40-52; Exodus 20:12; Ephesians 6:1-3; Colossians 3:20-21; 1 Timothy 5:3-8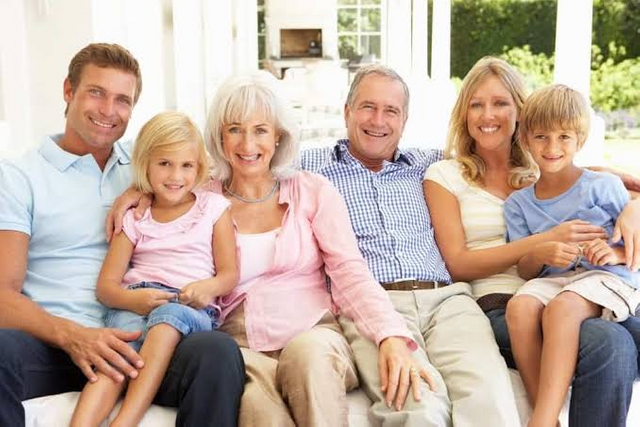 IMAGE SOURCE
KEY VERSE: Romans 12:10
"Love one another with brotherly affection [as members of one family], giving precedence and showing honor to one another".
Respect and care for one another are very vital in family relationship (Central Truth).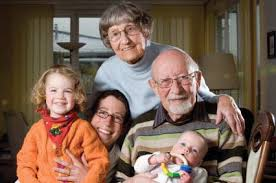 IMAGE SOURCE
INTRODUCTION
Perhaps you know of a family where parents and children are constantly bickering. Instead of solving their problems, they allow the problems to destroy their relationship and tie them apart. They may no longer speak to each other. How tragic this families spend their lives with resentment, grudges, bitterness, and other feelings that rob them of some life's greatest pleasures.
Often, the problem begins with small, perhaps insignificant incident.
Rather than working through problems, family members allow them to escalate and grow out of proportion.
This post is designed to help keep families from experiencing such tragic incidents. The scriptural guidelines presented will help produce intergenerational harmony in the home.
STRENGTHEN FAMILY TIES
A. Lasting Family Relationship Begins Early (Luke 2:40-48).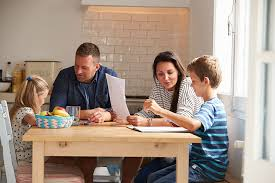 IMAGE SOURCE
A good relationship between parents and children is one of the most important relationship we should have. If this relationship is not properly developed, it can have a lasting negative effect on the entire family.
While the scripture does not give us details concerning Jesus Christ's childhood and his relationship with Mary and Joseph, what we have so far is very significant.
Luke 2:40-51 relates an incident from the boyhood of Jesus Christ. Joseph and Mary were accustomed to making the annual pilgrimage to Jerusalem to observe the Passover.
Jesus Christ was 12 years then (verses 41-42). Jesus Christ's attendance to that very ceremony might be for His preparation.
The parents took Him along, perhaps to use such medium as a way of teaching Him some Jewish ceremonies.
At the end of the Passover, the families began their journey home. Generally, families traveled with the women and small children in groups. While the men traveled with older boys. Jesus Christ could have been either with Mary or Joseph as the families rejoined for their evening meal and sleep, things became quite unsettled. Mary and Joseph supposed that Jesus Christ could had been with the other parents. They later discovered that He was not in the groups (verses 43-44).
Joseph and Mary returned to Jerusalem insearch of their son, Jesus Christ. They discovered that He was in the temple, in a serious argument with the people of the law (verses 45-46).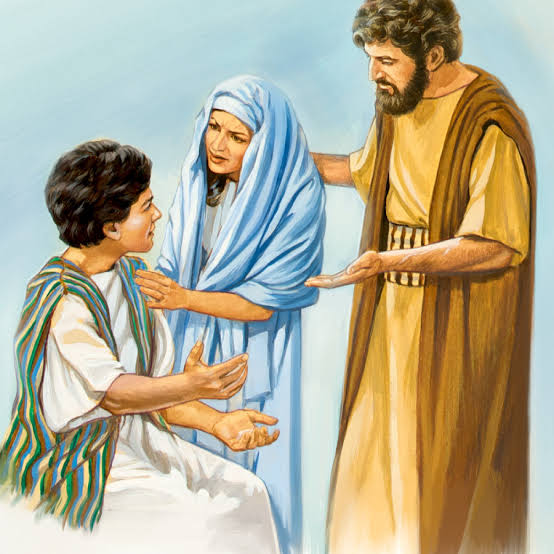 IMAGE SOURCE
The lawyers with Jesus Christ in their argument were all astonished (verse 48).
When Joseph and Mary found Him, they scold Him: "… His mother said to Him, Child, why have You treated us like this? …" (Luke 2:48).
She was venting her frustration and fears.
While Mary's reaction is typical, it is a response that can hinder the development of a good relationship. Mary, without hearing the entire story, blamed her son for the discomfort they experienced.
Why is it important for parents to listen to their children?
How often do we as parents react the same as Mary?
This is an important key to developing intergenerational relationship. Establishing and keeping the line of communication open is the key.
As parents, we must be open to hear both sides of the story.
One of the best things we can do for our children is to learn to really listen to them before we blindly pass our judgement on their actions.
As we listen, we can understand their reasons and feelings. Listening to their reasoning may mean that we have to readjust our evaluation also. While we might not always agree with our children or they with us, we must keep the door of communication open.
Letting Children Grow Up (Luke 2:49-51).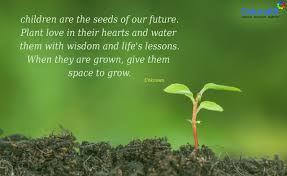 IMAGE SOURCE
Most parents like seeing their children mature. This maturing process brings about more than physical changes. Maturing also brings with it a move towards independence on the part of the child. This happened in the life of Jesus Christ.
Note how Jesus Christ gently and respectfully responded to his parents showing that He was moving towards independence (verse 49).
Parents sometimes have difficulty in coping with their children's growing up process.
A failure to recognize this transitional process, and accept it, will damage our relationship with our children.
As children leave adolescent stage, to move towards adulthood, they are are moving away from our control and influence.
This time in life can be a time of tension and conflict for both parents and children.
As we see this transition happening, we often wonder what our role as parents is during this time. It is found in balance. We must accept our children's uniqueness and give them the opportunity to develop. At the same time, we must be close at hand to help to encourage them when they need it. Fostering good relationships with our children will make these transitions easier to deal with.
Notice how Jesus Christ submitted himself to his earthly parents and continue to live under their control and authority (verse 51). They have disagreement with Jesus Christ, yet he yielded to their authority during his childhood. Our children are more likely to follow the same pattern when they feel that they are accepted for themselves and allowed the opportunity to be heard.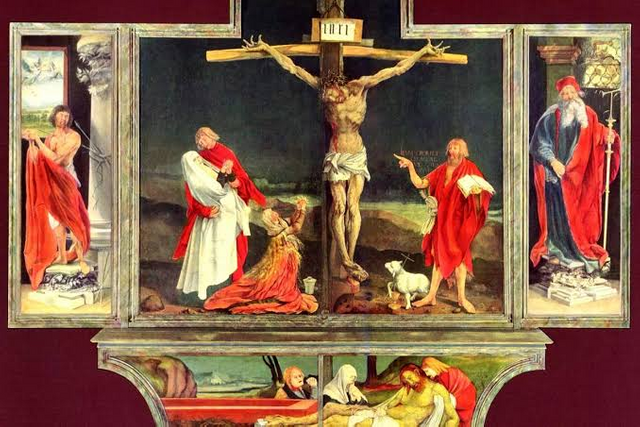 IMAGE SOURCE
CONCLUSION:
Let me stop this post here by saying that we need to improve our intergenerational relationship at all cost.