MARRIAGE AND FAMILY SERIES: VOWED TO DIE 4 TOPIC: TOPIC: HOW TO BRING BACK UNDERSTANDING:
TOPIC: HOW TO BRING BACK UNDERSTANDING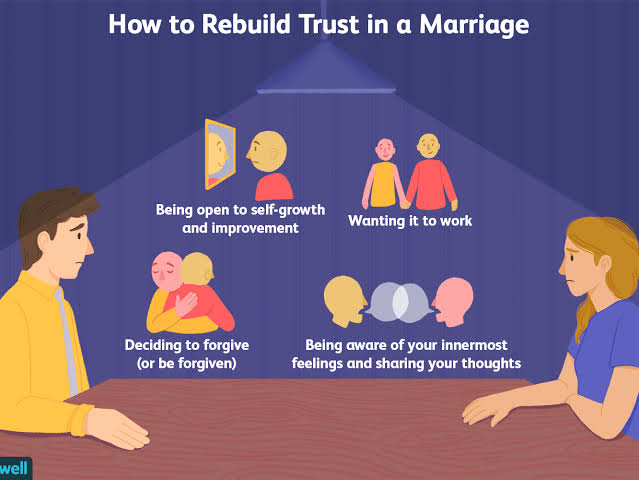 IMAGE SOURCE
INTRODUCTION
To bring back peace, tranquility, harmony, and serenity in marriage, someone must remove "mis" from "misunderstanding" as to allow "understanding" to remain. The question remains, who will remove this "mis"? A story was told about a cat and rats. In a certain building, there were many rats living in it and were disturbing the owner of the house. The man brought in a cat. The cat was eating the rats in turns. One day the rats had a meeting on how they can stop the cat from eating as it was doing. One the rats suggested that a bell should be hung on the waist of the cat so, that whenever it is coming there would be indication as the bell rings. Every rat welcomed the idea, but the one million dollar question was "who will bell the cat?"

I. WHAT SHOULD WE KNOW ABOUT UNDERSTANDING? (1 Chronicles 15:1-15)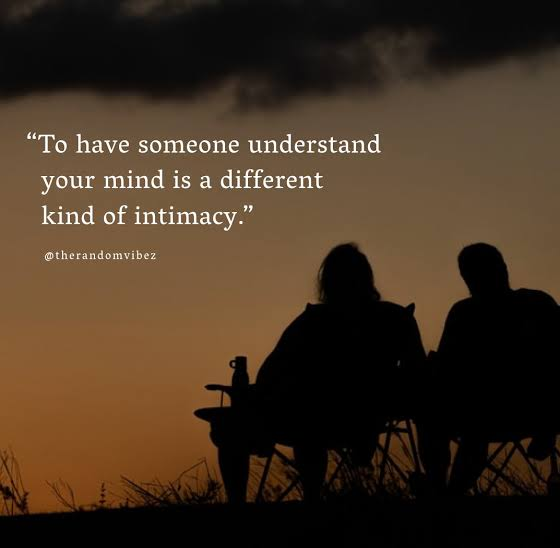 IMAGE SOURCE
"Because you Levites did not carry the Ark the first time, the anger of the LORD our God burst out against us. We failed to ask God how to move it in the proper way" (1 Chronicles 15:13).

II. UNDERSTANDING IS IMPORTANT, BUT OBEDIENCE IS MORE IMPORTANT (Psalm 147:1-6).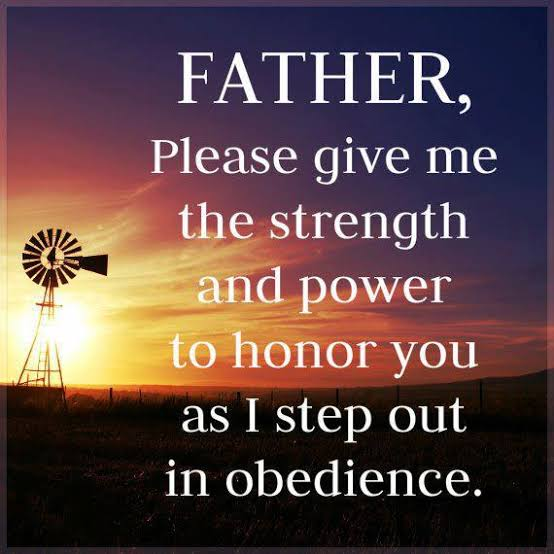 IMAGE SOURCE
"How great is our Lord! His power is absolute! His understanding is beyond comprehension!" (Psalm 147:5).
When David's first attempt to move the ark failed (13:8-14), he learned an important lesson: when God gives specific instructions, it is wise to follow them precisely. This time David saw to it that the Levites carried the ark (Numbers 4:5-15). We may not fully understand the reasons behind God's instructions, but we do know that his wisdom is complete and his judgment infallible. The way to know God's instructions is to know his Word. But just as children do not understand the reasons for all their parents' instructions until they are older, we may not understand all of God's reasons in this life. It is far better to obey God first, and then discover the reasons. We are never free to disobey God just because we don't understand.

III. WE CAN NEVER UNDERSTAND ALL ABOUT OURSELF, BUT GOD UNDERSTANDS US COMPLETELY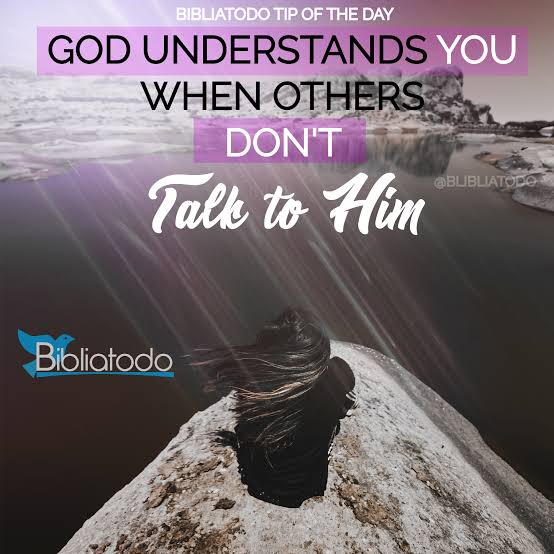 IMAGE SOURCE
(Matthew 17:14-23). "One day after they had returned to Galilee, Jesus told them, "The Son of Man is going to be betrayed. He will be killed, but three days later he will be raised from the dead." And the disciples' hearts were filled with grief". (Matthew 17:22-23)
Sometimes we feel as if we don't understand ourselves what we want, how we feel, what's wrong with us, or what we should do about it. But God's understanding has no limit, and therefore he understands us fully. If you feel troubled and don't understand yourself, remember that God understands you perfectly. Take your mind off yourself and focus it on God. Strive to become more and more like him. The more you learn about God and his ways, the better you will understand yourselves.

IV. UNDERSTANDING IS IMPORTANT, BUT SOMETIMES TRUST COMES FIRST (Mark 4:1-25).
"If you can't understand this story, how will you understand all the others I am going to tell" (Mark 4:13)?
Once again Jesus predicted his death (see also 16:21); but more important, he told of his resurrection. Unfortunately, the disciples heard only the first part of Jesus' words and became discouraged. They couldn't understand why Jesus wanted to go back to Jerusalem, where he would walk right into trouble.
The disciples didn't fully comprehend the purpose of Jesus' death and resurrection until Pentecost (Acts 2). We shouldn't get upset at ourselves for being slow to understand everything about Jesus. After all, the disciples were with him, saw his miracles, heard his words, and still had difficulty understanding. Despite their questions and doubts, however, they believed. We should do the same.

V. WITH CHRIST'S HELP, OUR UNDERSTANDING WILL GROW.
We hear with our ears, but there is a deeper kind of listening with the mind and heart that is necessary in order to gain spiritual understanding from Jesus' words. Some people in the crowd were looking for evidence to use against Jesus; others truly wanted to learn and grow. Jesus' words were for the honest seekers.

VI. GOD REVEALS TRUTH TO PEOPLE WHO WILL ACT ON IT, WHO WILL MAKE IT VISIBLE IN THEIR LIFE.
Some people do not understand God's truth because they are not ready for it. When you talk with people about God, be aware that they will not understand if they are not yet ready. Be patient, taking every chance to tell them more of the truth about God, and praying that the Holy Spirit will open their minds and hearts to receive the truth and act on it.

VII. THE TRUTH IS CLEAR, BUT OUR ABILITY TO UNDERSTAND IS IMPERFECT.
The light of Jesus' truth is revealed to us, not hidden. But we may not be able to see or to use all of that truth right now. Only as we put God's teachings into practice will we understand and see more of the truth. As we obey, we will sharpen our vision and increase our understanding (see James 1:22-25).

VIII. GOD'S WORD ON UNDERSTANDING
Anyone who has used a computer knows there is a difference between owning something and truly understanding how it works. Anyone with a nodding acquaintance with a second language knows the gap between hearing words and understanding meaning. Understanding is knowledge made intimate and personal. The Bible emphasizes that not only can we know spiritual truth as facts and doctrine, but we can come to understanding-an intimate and personal knowledge of Christ, which leads to transformed living.

IX. I HAVE TRIED TO READ THE BIBLE BEFORE AND IT SEEMS SO HARD TO UNDERSTAND.
Psalm 139:1-24 . . . How precious are your thoughts about me, O God!
The first step to understanding God is to know that he understands us.
Psalm 119:12-20 . . . Open my eyes to see the wonderful truths in your law.
We depend on God himself to open our minds to understand his truth.
1 Kings 3:9-12 . . . Give me an understanding mind so that I can . . . know the difference between right and wrong.
God honors our prayers for understanding.
Proverbs 2:1-6 . . . Cry out for insight and understanding. Search for them then you will understand what it means to fear the Lord.
Understanding and wisdom come when we are relentless in our pursuit of truth and the study of God's Word.

X. HOW DO I KNOW WHEN MY UNDERSTANDING OF SCRIPTURE IS RIGHT?
Matthew 13:18-23 . . . The good soil represents the hearts of those who truly accept God's message and produce a huge harvest.
We know we have understood when the truth bears fruit in our lives.
Colossians 1:6 . . . This same Good News . . . is changing lives everywhere, just as it changed yours that very first day you heard and understood the truth.
2 Thessalonians 3:5 . . . May the Lord bring you into an ever deeper understanding of the love of God.
A true understanding of the gospel leads to transformed living.

XI. ASSURANCE FROM GOD:
Hebrews 8:10 . . . I will put my laws in their minds so they will understand them. God will help you understand his Word.