MARRIAGE AND FAMILY SERIES: TOPIC: A GOOD WIFE OR HUSBAND BRINGS MANY GREAT BLESSING TO EACH OTHER
INTRODUCTION
The topic we are going to discuss today is "A GOOD WIFE OR HUSBAND BRINGS MANY GREAT BLESSING TO EACH OTHER". This happens when there is harmony among the couple. See what the Bible says: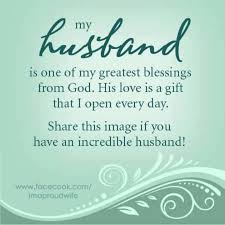 IMAGE SOURCE
Proverbs 31:10-31 . . . Who can find a virtuous and capable wife? She is worth more than precious rubies.
Proverbs 31:11 . . . Her husband can trust her, and she will greatly enrich his life.
Proverbs 31:12 . . . She will not hinder him but help him all her life.
Ecclesiastes 9:9 . . . Live happily with the woman you love through all the meaningless days of life . . . The wife God gives you is your reward for all your earthly toil.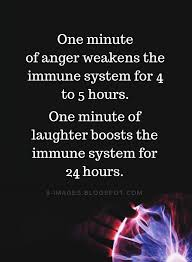 IMAGE SOURCE
The next time something irritates you about your spouse, keep in mind the blessings your mate brings to you as well-precious times, trust, satisfaction, fulfilled needs, helpfulness, happiness.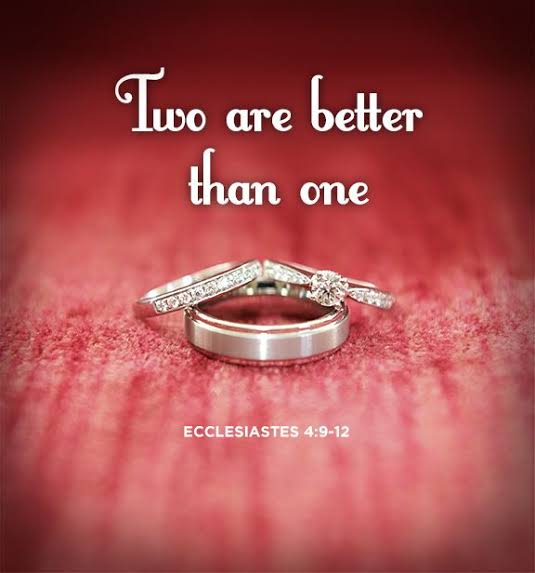 IMAGE SOURCE
WHAT DOES THE BIBLE SAY ABOUT SELECTING A MARRIAGE PARTNER? WHY SHOULD WE BE CAREFUL WHOM WE MARRY?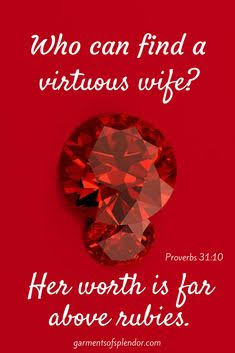 IMAGE SOURCE
Judges 14:3 . . . His father and mother objected strenuously, "Isn't there one woman in our tribe or among all the Israelites you could marry? Why must you go to the pagan Philistines to find a wife?" But Samson told his father, "Get her for me. She is the one I want."
1 Kings 11:2 . . . The Lord had clearly instructed his people not to intermarry with those nations, because the women they married would lead them to worship their gods. Yet Solomon insisted on loving them anyway.
Ezra 9:2 . . . The men of Israel have married women from these people and have taken them as wives for their sons.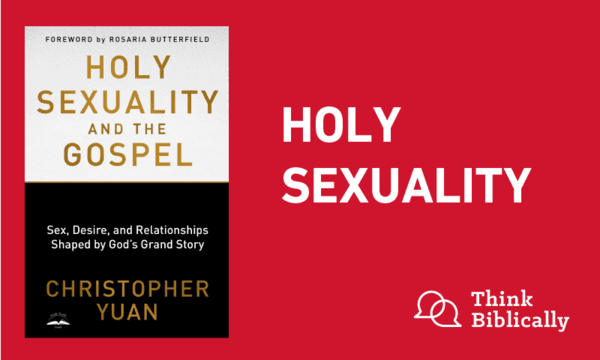 IMAGE SOURCE
SO THE HOLY RACE HAS BECOME POLLUTED BY THESE MIXED MARRIAGES.
2 Corinthians 6:14 . . . Don't team up with those who are unbelievers. How can goodness be a partner with wickedness?
The person we marry can build us up or destroy us. The Bible encourages us not to marry someone who is an unbeliever, because it is too easy for that person to tempt us away from our faith. And if we are marrying another believer, we still must be sure we are marrying for the right reasons.
BUT WHAT IF A CHRISTIAN HAS ALREADY MARRIED AN UNBELIEVER? SHOULD THEY STAY TOGETHER?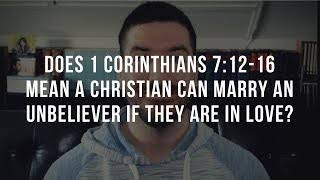 IMAGE SOURCE
1 Corinthians 7:12-16 . . . If a Christian woman has a husband who is an unbeliever, and he is willing to continue living with her, she must not leave him.
Don't leave your mate just because he or she doesn't know Christ. If possible, win that person to Christ and then both you and your children will greatly benefit.
HOW DOES GOD COMPARE MARRIAGE WITH OUR RELATIONSHIP WITH HIM?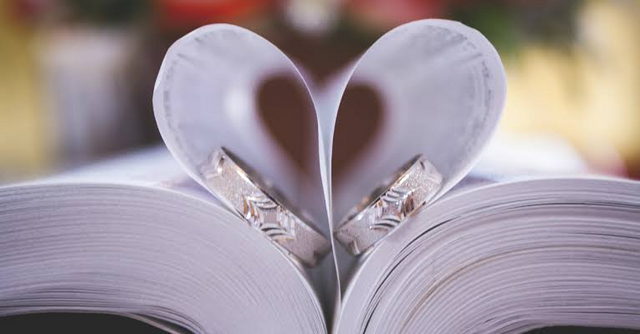 IMAGE SOURCE
Isaiah 54:5-6 . . . Your Creator will be your husband . . . For the Lord has called you back from your grief-as though you were a young wife abandoned by her husband.
Jeremiah 3:20 . . . "You have betrayed me . . . You have been like a faithless wife who leaves her husband," says the Lord.
2 Corinthians 11:2 . . . [Paul writes,] "I am jealous for you with the jealousy of God himself. For I promised you as a pure bride to one husband, Christ."
Our relationship with God, like marriage, is based on mutual love, faithfulness, and permanent commitment.
IS MARRIAGE GOD'S WILL FOR EVERYONE?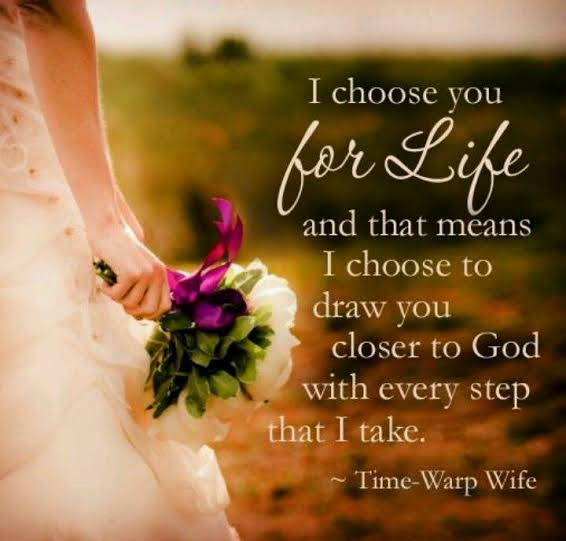 IMAGE SOURCE
Matthew 19:10-12 . . . Jesus' disciples then said to him, "Then it is better not to marry!"
Not everyone can accept this statement," Jesus said. "Only those whom God helps. Some are born as eunuchs, some have been made that way by others, and some choose not to marry for the sake of the Kingdom of Heaven. Let anyone who can, accept this statement."
1 Corinthians 7:1-2, 7-9 . . . Now about the questions you asked in your letter. Yes, it is good to live a celibate life. But because there is so much sexual immorality, each man should have his own wife, and each woman should have her own husband.
Paul said that he wished that everyone could get along without marrying, just as he did. But we are not all the same. God gives some the gift of marriage, and to others he gives the gift of singleness.
Paul continued "I say to those who aren't married and to widows- it's better to stay unmarried, just as I am. But if they can't control themselves, they should go ahead and marry. It's better to marry than to burn with lust".
God created marriage and called it good (see Genesis 2:18-25).
Marriage is also the only way through which God intended children to be born and raised.
But the Bible also makes it clear that marriage is not for everyone.
Sometimes, because of certain cultural or spiritual reasons, marriage is best avoided.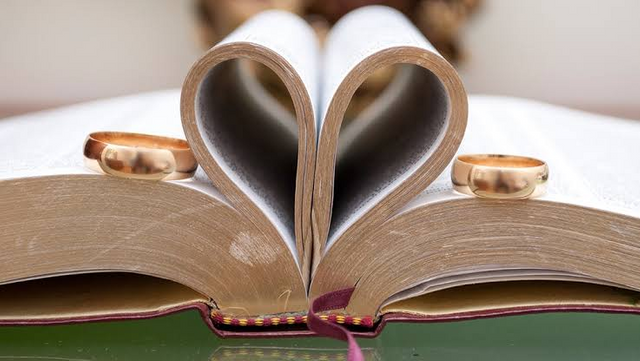 IMAGE SOURCE
ASSURANCE FROM GOD:
Ephesians 5:31 . . . As the Scriptures say, "A man leaves his father and mother and is joined to his wife, and the two are united into one."