INTRODUCTION:
To loss a job like going closer to your grave. But never give up, your future is still bright. Satan will come to you with many suggestions. Do not yield the devil's ideas. Rather do the following things: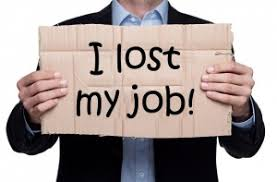 1. Determine to move forward.
This might turn to be your new beginning. Decide whether you want to continue in your career or make some changes. It might an opportunity to take your career in a different direction or go back to school.
2. Make finding employment your full-time job.
This can help you stay motivated and on the task. Devote your time to find your next job.
3. You can build yourself some marketable skills.
Attend classes that can help you perfect your business skills. Look for classes around your vicinity, or on the internet. Having more knowledge and skills can be a boost when you come back to work.
4. Associate with others in your field.
Attend events, conferences, etc, where you can meet other professionals and employers. The more connections you have, the better and easier your problems are solved.