INTRODUCTION
Welcome to the last segment of this series "Must everyone marries?" This segment will help you to know what you are expected to do after wedding. Really, we have enjoyed the first bathroom and bedroom experiences Let us now go into "honeymoon" proper.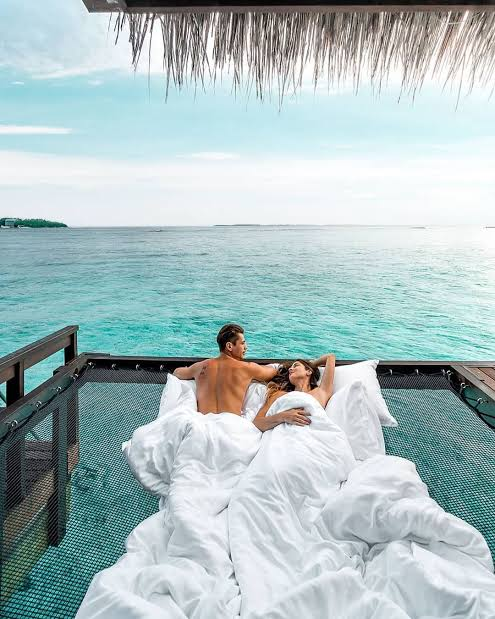 IMAGE SOURCE
DEFINITION:
The American Heritage Dictionary of the English Language gives several definitions on the word "honeymoon". The definitions are as follows:
Honeymoon is "a holiday or trip taken by a newly married couple".
"Honeymoon is "the early harmonious period in any joint undertaking".
"Honeymoon is "the first month of marriage being taught of as the sweetest".
I can summarize these definitions as follows:
"Honeymoon is the early stage of a couple's joint life, which serves as the sweetest moment of the couple with specific period".
According to the summarized definitions mentioned above: The word "honeymoon" suggests:
· When honeymoon starts, (i.e. early stage of couple's joint life)
· How the honeymoon should function, (i.e. it serves as the couple's sweetest moment).
· The duration of honeymoon, (i.e. it has specific period) "Honeymoon".
As the word implies, so is the definition.
Honey is the sweet juice gotten from bees.
Honey is full of vitamins.
Honey is also medicinal.
MOON is the earth's satellite which gives light in the night.
This satellite revolves round the sun as the earth rotates.
It faces the earth in parts.
The revolving comes to the parts of the earth on monthly bases. Therefore, the moon is used in the calculation of calendar.
"HONEYMOON" simply means: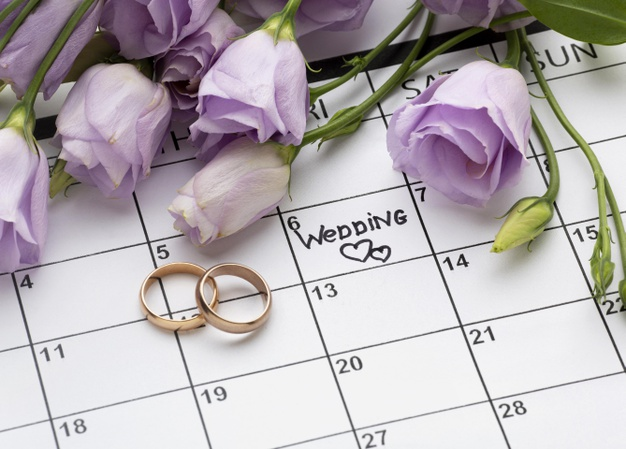 IMAGE SOURCE
· "Sweet calendar" in marriage.
· "Sweet calendar" in relationship.
· "Sweet calendar" in friendship (Odum).
Every relationship has its own sweet, harmonious period.
The dictionary definition implies thai Honeymoon has specific duration starting from the early stage of the couple's joint life. It concluded that the duration must be the sweetest moment of the newly couple
This definition implies that it is a "Sweet calendar in marriage" which suggests that it has duration.
But the big question is
"How many days, weeks, months or years will honeymoon last?
What is the duration of HONEYMOON as a sweet calendar in marriage'.'
What is its duration as the sweetest moment of the nowly couple?
Now you have accepted my definition. It means that the duration of llono\moon in marriage should be the duration of the marriage itself. Honeymoon in marriage is
"… till death do you part".
ANSWER THESE QUESTIONS SINCERELY:
1. How many months or years should a marriage be sweet?
2. How many months or years will you like to start experiencing the opposite (i.e. sadness, sorrow, sourness, quarrelsomeness, etc) in your own marriage?
When we are talking about the sensitive issues of life, we need to unmask ourselves. Be in our true color. Stop those unwanted pretence. Call a spade a spade. Take the bull by its horns,
I do not buy the idea of spending a "honeymoon" as a "holiday" "visit or trip". That is going outside after wedding, perhaps to a hotel to spend some days of sweet rest, relaxation with your wife. (Note: That trip is only a prototype of what is to continue in the home). Enjoy yourselves and come back. Then you call it "Your honeymoon". That is nonsense. If you buy such idea, it means that honeymoon is expected to last only few days. I do not also buy the idea of "hiding yourselves in your bedroom for one month or more".
Eating and drinking, enjoying yourselves without attending to your work. If such idea is bought, it means that honeymoon is expected to last for one month or more ( i.e. within the period of your hid-out). Such is also nonsense.
I am of the opinion that honeymoon as a "sweet calendar in marriage" should be on DAILY BASES.
If you care, ask my wife. Every day is our sweetest moment in our marriage life.
I do not see any time as the "most appropriate period to enjoy her sexually". We consider every moment in our marriage as the sweetest moment. Every day is our honeymoon.
You may think that if one goes closer to his wife as I do, the couple will establish children industry. That is funny. It is not true. I have married for over thirty years with only five children.
They have excellent spacing:
· First born – Feb. 23rd, 1990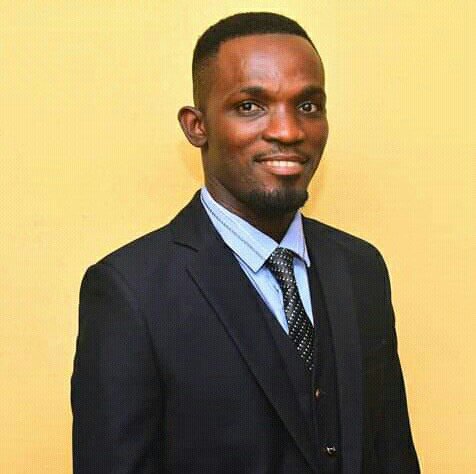 · Second born – May lsl, 1992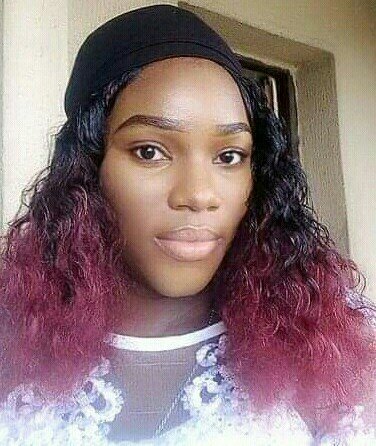 · Third born – Sept. lsl, 1995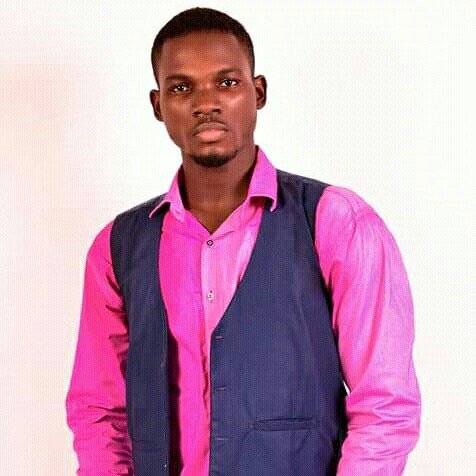 · Fourth born – May 21st, 1998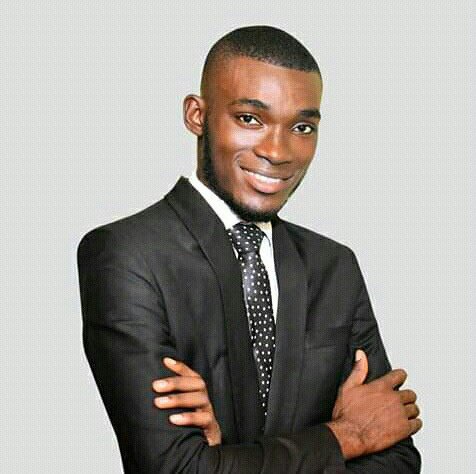 · Fifth born – May 10th, 2004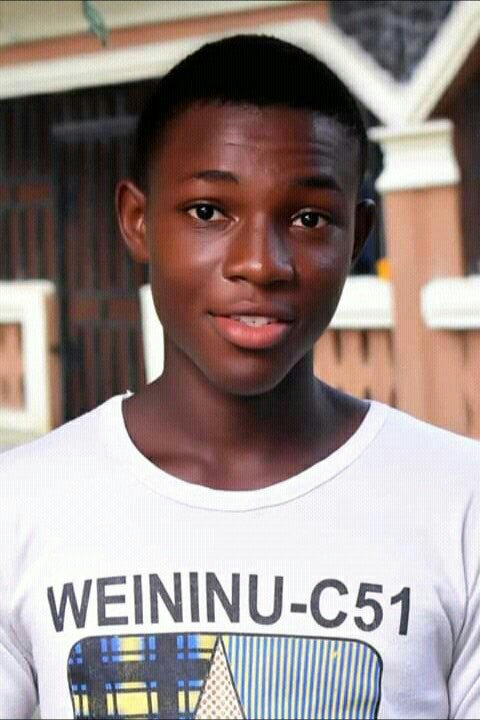 You may ask "How?" since I go closer than you do, yet I have excellent spacing more than you. That calls for education.
All I have said, is to ascertain that "Honeymoon" suppose to last with the duration of marriage, When there is honeymoon, there will be love, peace, cordiality, harmony, co­operation, happiness and joy. Happiness and joy will become the order of the day because everybody is still the sweetheart of other. Every misunderstanding will be settled within the couple in their closet because nobody likes to expose his or her sweetheart's fault. Even if they quarrel, they will harmoniously settle it inside their closet because no body likes the public to observe that he or she quarrels with his sweetheart.
My advice is that we should allow our honeymoon to last "till death do us part".
HONEYMOON VERSION OF PSALMS 23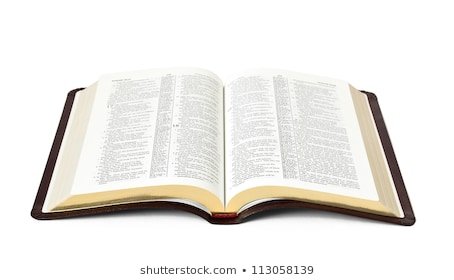 · Your love is my caretaker and my guide. I shall not lack.
· It makes me to lie down in my mutual and harmonious bed.
· It teases me beside the good and profitable plans.
· Your love restores my soul and refreshes my body.
· It leads me in the paths of holiness, righteousness, happiness and joy for love's sake.
· Though I walk through the valley, (i.e. the ups and downs of marriage and hardships) of the shadow of death, I will fear no divorce (i.e. evil):
· For you are with me, your kiss, romance and caress they comfort me.
· Your love have made me a king / queen in the presence of my enemies who thought that I cannot make it in marriage.
· Your love have anointed my head, my brain and the entire mechanism of my body with the oil of honeymoon.
· My joy overflows (i.e. "runneth over with excitement) when you explore my sensitive areas.
· Surely goodness, mercy, enjoyment, happiness, joy and peace shall follow me all the years of my marriage life span.
· I will dwell in your love and honeymoon forever (i.e. till death do us part) -Amen".
LEARNING AND ADJUSTMENT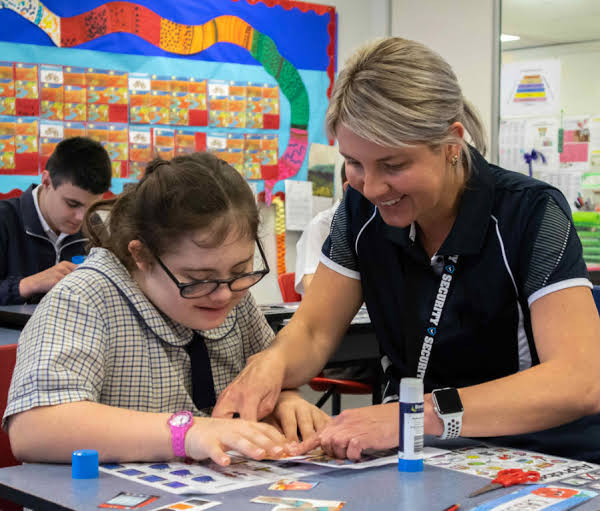 IMAGE SOURCE
Honeymoon is a period of leaning each other's likes and dislikes. The initial stage of honeymoon (i.e. at least the first six months) should be used as a period of learning and adjusting. It takes time and skill. Both of you are not twins, neither were you trained in the same house by the same person. Even if you are twins each individual has his or her own uniqueness. You might be trained in the same house by the same person, yet you need to learn each other.
In educational psychology, it is said that learning has not taken place until the learner puts what he learns into practice. That is to say that the learner needs enough patience. Learning is not done in a hurry rather it takes gradual process. That is why I maintained firmly that honeymoon as a period learning should not end "until death do us part". I have discovered that since 1988 till date I have not fully known my wife. I am still learning her daily with patience.
Honeymoon is a of adjustment. When adjustment takes place, adaptation will naturally came to play. You are human beings, not angels. In learning and adjusting always expect misunderstanding.
MISUNDERSTANDING IN MARRIAGE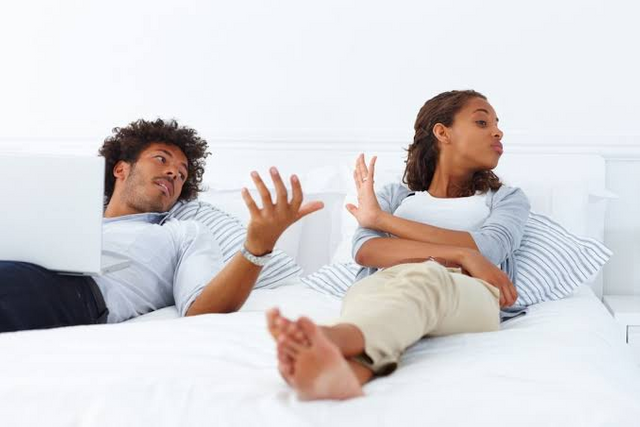 IMAGE SOURCE
What does the word "misunderstanding" means?
In Communication, it is known as "noise" or "bridge of communication".
It simply means that you do not understand the mind of the speaker perhaps, due to the means of communication. The early stage of honeymoon is enjoyable with the expectation of misunderstanding.
There is a principle I adopted in my own time. There is always 'sense' in every 'nonsense', so it is in every misunderstanding there is 'understanding'. The big question s "who can remove the 'non' from the word 'nonsense' or the 'mis' from the word "misunderstanding"? "Who can bell the cart? Who will humbly remove the "mis" and allow "understanding" to remain?
One person holds the harmony of every good relationship is the person who can remove the 'mis'.
To remove the "mis" needs Christ-like spirit of humanity. "He who wants to be a master MUST be a servant. "I will return greetings to those who greet me", This is a human philosophy, but Christ and the Bible affirmed that we should seek and maintain peace with all men and holiness without which no man can see God.
So when misunderstanding comes as a result of the learning of each other, let one of you show that Christ's philosophy "seek peace with all men". You might be right while your partner is wrong. Two wrongs cannot make a right. Take the initiation. Claim to be wrong to the issue. Seek for reconciliation at all cost. Some men and women find it difficult to humble themselves. They cannot even say "I am sorry" – instead, let the worst happen.
Every unresolved misunderstanding ruins marriage. Many families are in trouble because of the unresolved and lasted misunderstanding.
HOW TO HANDLE MISUNDERSTANDING:
· Be matured enough to understand what has happened and why.
· Claim to be wrong and seek for reconciliation.
· Accept faults and be ready to let go.
· Seek peace with all men in holiness.
· Learn to say "I am sorry" from your heart.
· Do not allow misunderstanding to last more than twenty-four hours.
· Do not wait until the offender comes to you rather go to the offender and claim to be wrong in order to allow peace reign.
· Act as if you do not know your right. Allow it to go.
Your wife will never become a husband simply because "you let go." She will even come to her senses and she will respect you the more. Always settle your misunderstanding immediately.
It is not good to take your misunderstanding outside. Never invite the second party. Listen, no house is without fire. No marriage is without misunderstanding. Do not expose your own outside, rather control it inside. When you come out shouting, "Help me-o-o-o-o it is fire!" Families will leave their own challenges, their own burning fire to your rescue. After helping you they will regard you as babies in marriage.
LEARNING SEXUAL REACTIONS: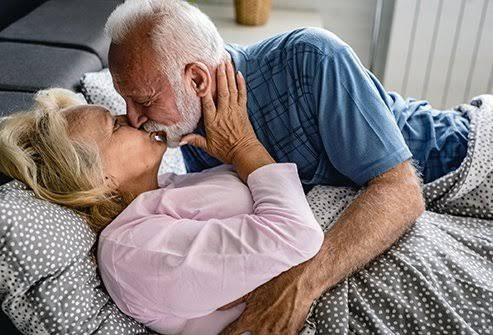 IMAGE SOURCE
Honeymoon is a period of learning each other's sexual reactions. Every woman is unique. What arouses one woman may not arouse the other. Some women are aroused only at a romantic discussion. Others might be aroused during caressing and kissing. You need to find out from your wife, the very part of her body, which serves as the highest and quickest arousing point. It might be her breast, tongue, buttock, clitoris or the opening of her vagina. If she does not know, try every part by yourself. She will surely discover the area, which she cannot resist when touched.
Sister, you are expected likewise to discover from your husband the most arousing point of his body. Some men are aroused at the sight of a woman's laps, breast or the vulva. While some other men are not moved at such sights rather when a woman rubs or caresses their penis with fingers or tongue.
You as a man should find out by yourself your own sensitive areas. Tell your wife what to do. Always do this in your closet so that both of you will have confidence to open up.
Take time to learn sexual manners, techniques and acts. There are many sexual techniques for mutual enjoyment in marriage. You can consult your marriage counselor, family adviser or the author of this post privately. You will be confidently helped. If you are coming for the author of this post, make sure that you come along with your partner for effective release of detailed information without the fear of sexual abuse.
One newly wedded lady worriedly reported that her husband was unable to make it on bed due to fear of vulva, she demanded that I should call him for advice. Of course, I called the young man and discovered that he had not seen matured vulva before his wedding talk less of the color of the opening of the vagina
So I gave him some books and cassettes on sex education which helped him very much. Few weeks later, the wife came back to me with thanks.
CONCLUSION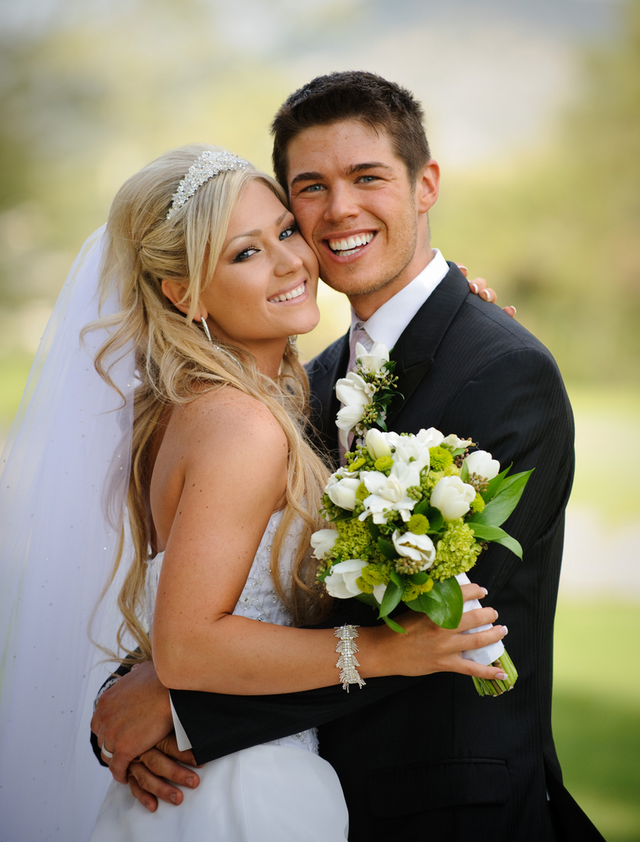 IMAGE SOURCE
From all the posts of this exciting series: You have made up your mind on the question "Must Everyone Marries?" You have now known the need, necessity and importance of marriage. You can now counsel someone about it. Now, I say…., "Abide by every advice, and instruction of this series. You will surely make a successful marriage by God's grace – Amen.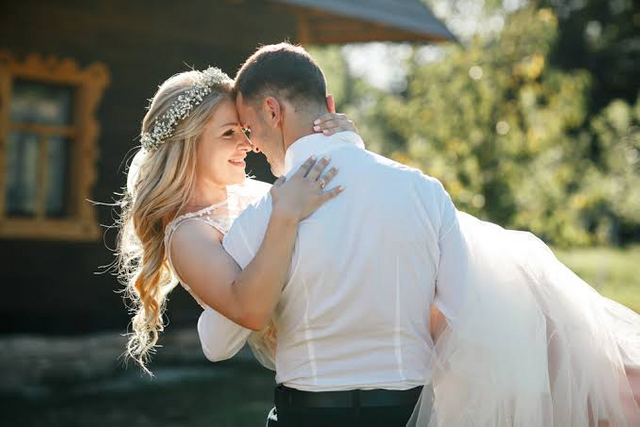 IMAGE SOURCE