INTRODUCTION
When the battle seems endless and you think you will never make it, remember that you are programming a very carnal, fleshly, worldly mind to think as God thinks.
Impossible? No!
Difficult? Yes!
But, just think, you have God on your team. I believe He is the best "computer programmer" around. (Your mind is like a computer that has had a lifetime of garbage programmed into it). God is working even on you; at least, He is if you have invited Him to have control of your thoughts. He is reprogramming your mind. Just keep co-operating with Him – and don't give up!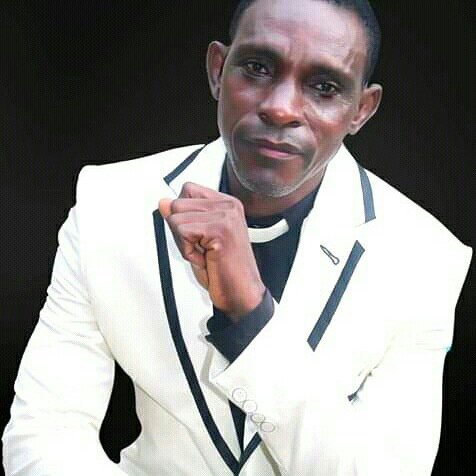 It will definitely take time, and it won't all be easy, but you are going in the right direction if you choose God's way of thinking. You will spend your time doing something, so it may as well be going forward and not staying in the same mess for the rest of your life.
TURN AND TAKE POSSESSION!
The Lord our God said to us in Horeb, You have dwelt long enough on this mountain.
Turn and take up your journey and go to the hill country of the Amorites…
Behold, I have set the land before you; go in and take possession of the land which the Lord swore to your fathers, to Abraham, to Isaac, and to Jacob, to give to them and to their descendants after them.
Deuteronomy 1:6-8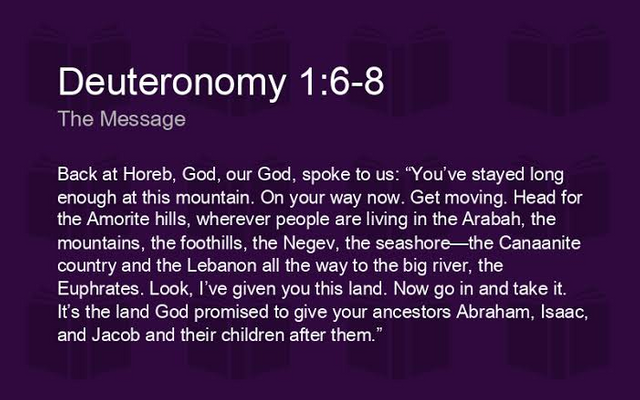 IMAGE SOURCE
In Deuteronomy 1:2, Moses pointed out to the Israelites that it was only an eleven-day journey to the border of Canaan (the Promised Land), yet it had taken them forty years to get there. Then in verse 6, he told them,
"The Lord God says to us, You have dwelt long enough on this mountain."
Have you dwelt long enough on the same mountain? Have you spent forty years trying to make an eleven-day trip?
God showed us that the Israelites stayed in the wilderness because they had a "wilderness mentality " – certain types of wrong thinking that kept them in bondage.
Make a quality decision today that you are going to get your mind renewed and learn to choose your thoughts carefully.
Make up your mind that you will not quit and give up until victory is complete and you have taken possession of your rightful inheritance.