COMPROMISE YOUR FAITH (Wisdom for the day By Bishop Mike Okonkwo)
TOPIC: COMPROMISE YOUR FAITH
DON'T
"But Daniel purposed in his heart that he would not defile himself with the portion of the king's meat, nor with the wine which he drank: therefore, he requested of the prince of the eunuchs that he might not defile himself," Daniel 1:8 KJV
According to our scriptural text, Daniel was a captive in a strange land; still he remembered what he was told when he was being brought up. He never allowed his environment to change what he believed. When God gives some believers the opportunity to travel overseas and they begin to see how people live there, they change their behavior. What a shame! Beloved, regardless of wherever you find yourself, the standard of the word of God remains the same. Look at Daniel! Though in a strange land, he resolved never to compromise his faith. It was a heart decision that required discipline.
Daniel said he won't defile himself with the portion of the king's meat or wine. The king's meat refers to doctrines – the belief system of the world. The wine is the spirit that goes behind it. We live in a world where people are trying to re-interpret the scriptures. But we know that God says what He means, and He means what He says! Now some people say that when you are a homosexual or a lesbian, that is the way you are made. Who told you that? God never made anyone as homosexual or lesbian. The Bible is not meant to be argued but believed. When you get into this dimension of arguing the clearly stated truth in the Bible, you have already gone astray.
Child of God, don't believe lies that will compromise your faith. Don't allow the social media to bombard your mind with information that will confuse you. Don't say it doesn't matter! Be resolute in your mind never to defile yourself with the king's meat. You can never lose by serving God. When you serve God faithfully, your life will always move from glory to glory. Anyone telling you otherwise is a liar!
Further reading:
Daniel 1:1-21
Daily Bible Reading:
Morning – Joshua 22-24,
Evening – Luke 3
Bishop Mike Okonkwo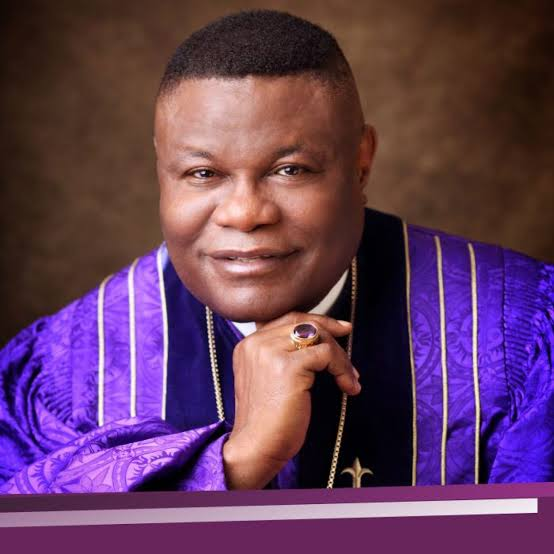 IMAGE SOURCE